Barry S. Arbuckle, PhD
President and CEO
MemorialCare Health System
Barry Arbuckle, PhD is President and CEO of MemorialCare, a leading Southern California non-profit integrated health care system with over 220 sites of care.
Under his leadership, MemorialCare has experienced unprecedented growth and financial performance. He has appeared on the cover of multiple regional and national business magazines noting MemorialCare' s leadership in value-based contracting, financial and management systems, integration of ambulatory care, and advancing healthcare reform. He is a strong advocate for employers seeking high value health benefit options. Under his leadership, MemorialCare secured an innovative, exclusive direct contract with The Boeing Company for the delivery of healthcare services to its employees in Southern California and excels in multiple Accountable Care Organization contracts.
Arbuckle is past Chair of the Integrated Healthcare Association, California Hospital Association, and March of Dimes – California; and is a member of the Health System Executive Council of the Bipartisan Policy Center and is Chair of the Healthcare Leadership Council—both headquartered in Washington, D.C. In addition, he is Chair of the MemorialCare Innovation Fund, a healthcare innovation investment company.
He also serves on Becker's Healthcare National Advisory Board and regularly keynotes Becker's Healthcare national conferences. He speaks nationally and globally on a variety of topics in healthcare, including Health System Strategy, Innovation, Partnerships, and Succeeding in Value-Based contracts.
A graduate of Missouri State University, Arbuckle earned his master's degree from Arizona State University and a Ph.D. from University of North Carolina. He also served on the adjunct faculty for the departments of psychology, sociology and the graduate school of nursing at California State University Long Beach.
Alice Hm Chen, MD, MPH
Chief Medical Officer
Covered California
Dr. Alice Hm Chen is chief medical officer at Covered California, the state's health insurance marketplace, which actively works to ensure that Californians can find affordable, high quality coverage. In this role she is responsible for health care strategy focused on quality, equity, and delivery system transformation with the goal of improving access and outcomes for all Californians.
Prior to joining Covered California, Dr. Chen served as deputy secretary for policy and planning and chief of clinical affairs for the California Health and Human Services Agency. She led many of the Agency's signature health policy initiatives on affordability and access, and played a leadership role in the state's response to the COVID-19 pandemic in the areas of strategic reopening, hospital surge planning, equity, data analytics and therapeutics.
She has a long history of leadership in enhancing access and quality of care for vulnerable communities through patient care, teaching, policy and advocacy, delivery system innovation, and administrative leadership across a variety of settings, including community health, philanthropy and academia. Dr. Chen was a professor of medicine at the University of California San Francisco School of Medicine based at Zuckerberg San Francisco General Hospital, where she served as its chief integration officer and founding director of the eConsult program.
She subsequently served as inaugural chief medical officer and deputy director for the San Francisco Health Network, where she was responsible for providing clinical and operational leadership, vision, and direction for the City's $2 billion a year publicly funded delivery system encompassing primary, specialty, mental health, substance use, acute care, trauma, long term, jail health, and homeless health care services. During her tenure she served as executive operations sponsor for the Network's implementation of Epic as its enterprise electronic health record, and led the transition to population health and value based payments.
Dr. Chen has published over 50 book chapters, research and peer-reviewed articles, including in the New England Journal of Medicine, JAMA and Health Affairs. She has served on the board of several non-profits and foundations, and currently serves as board president of The Health Initiative. In 2019, she was elected to the Harvard University Board of Overseers.
A graduate of Yale University, Stanford University Medical School, and the Harvard School of Public Health, Dr. Chen's training includes a primary care internal medicine residency and chief residency at Brigham and Women's Hospital. She is an alumna of the Commonwealth Fund Harvard University Fellowship in Minority Health Policy, the Soros Physician Advocacy Fellowship, the California Health Care Foundation Leadership Program and the Aspen Institute's Health Innovators Fellowship.
Proficient in Mandarin and Spanish, she maintains an active primary care practice at Zuckerberg San Francisco General Hospital and holds an appointment as clinical professor of medicine at UCSF.
Avik Roy
President
The Foundation for Research on Equal Opportunity
Avik Roy is the President of the Foundation for Research on Equal Opportunity (FREOPP.org), a non-partisan, non-profit think tank that conducts original research on expanding opportunity to those who least have it. Roy's work has been praised widely on both the right and the left. National Review has called him one of the nation's "sharpest policy minds," while the New York Times' Paul Krugman described him as man of "personal and moral courage."
Roy also serves as the Policy Editor at Forbes, where he writes on politics and policy. NBC's Chuck Todd, on Meet the Press, said Roy was one "of the most thoughtful guys [who has] been debating" health care reform. Ezra Klein, editor-in-chief of Vox.com, called The Apothecary one of the few "blogs I disagree with [that] I check daily."
Roy is the author of Medicare Advantage for All: A Patient-Centered Plan for Universal Coverage and Permanent Fiscal Solvency, published by FREOPP in 2019; How Medicaid Fails the Poor, published by Encounter Books in 2013; and other books. He serves on the advisory boards of the National Institute for Health Care Management and the Milken Center for Advancing the American Dream; is a Senior Advisor to the Bipartisan Policy Center; and co-chaired the Fixing Veterans Health Care Policy Taskforce.
Roy's writing has also appeared in The Wall Street Journal, The New York Times, The Washington Post, USA Today, and The Atlantic, among other publications. He is a frequent guest on television news programs, including appearances on CBS, NBC, PBS, HBO, MSNBC, CNN, Fox News, Fox Business, CNBC, and Bloomberg.
From 2011 to 2016, Roy served as a Senior Fellow at the Manhattan Institute for Policy Research. Previously, he served as an analyst and portfolio manager at Bain Capital, J.P. Morgan, and other firms.
He was born and raised near Detroit, Michigan, and graduated from high school in San Antonio, Texas. USA Today named him to its All-USA High School Academic First Team, honoring the top 20 high school seniors in the country. Roy was educated at the Massachusetts Institute of Technology, where he studied molecular biology, and the Yale University School of Medicine.
Jim Wood
Assemblymember
Chair of the Assembly Health Committee
Assemblymember Jim Wood, DDS was elected in 2014 and serves the people in California's 2nd Assembly District, which comprises all of Del Norte, Trinity, Humboldt, and Mendocino counties plus northern and coastal Sonoma County, including the northern half of Santa Rosa.
Wood opened a family dental practice in Cloverdale in 1987. He was elected to the Healdsburg City Council in 2006, serving two terms as mayor.
In his time in the Legislature, and as chair of the Assembly Health Committee, he has pursued legislation to achieve the goal of health care for every Californian. To reach that goal, his health care legislation has always focused on how to provide both quality and affordable health care.
He has passed legislation to control ever-rising prescription drug costs, to prevent abuses by pharmacy benefit managers, to increase access to health care, to prevent health care corporations from abusing the system to increase their profits, and has taken on his fellow health care providers when he believes they are protecting their profession rather than their patients.
Affordability requires comprehensive solutions, not piecemeal ones. This year, he introduced AB 1130, taking on the entire health care profession and industry, legislation that would create the Office of Health Care Affordability. Creation of this office will provide the information necessary to understand the costs of all aspects of health care and how they relate to good, or not so good, patient outcomes, allowing the state to identify meaningful cost control solutions that can justify making significant changes in how health care is provided while assuring its quality.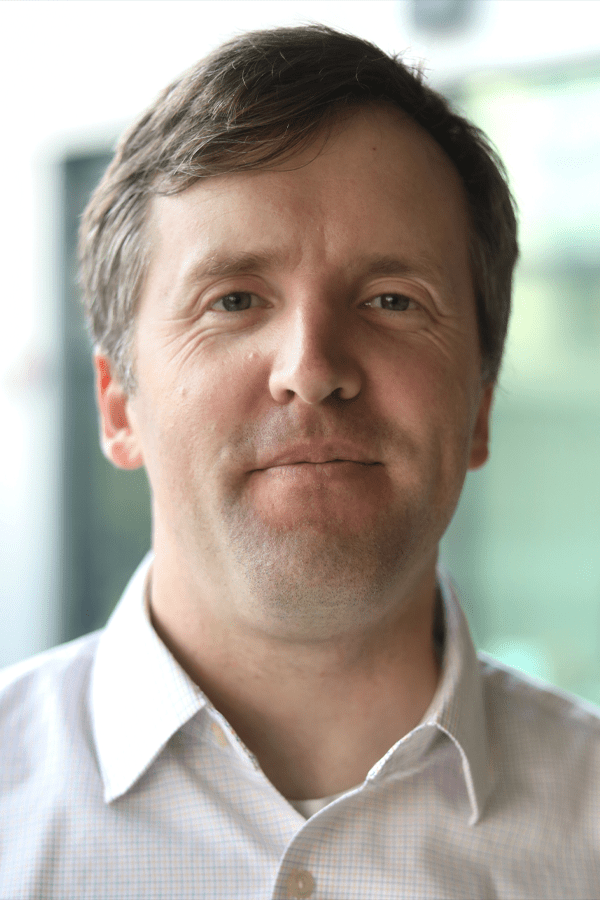 Kristof Stremikis, MPP, MPH
Director
Market Analysis and Insight, California Health Care Foundation
Kristof Stremikis is director of CHCF's Market Analysis and Insight team, which promotes greater transparency and accountability in California's health care system.
He oversees the foundation's work to provide research and analysis to policymakers and other health leaders across the state to give a market-wide view of the complex health care ecosystem and to support informed decisions about California's health care landscape. Previously, Kristof served as associate director for policy at the Pacific Business Group on Health, where he also oversaw the Purchaser Value Network. Prior to that, he spent six years at the Commonwealth Fund as senior researcher to the president. Kristof received a bachelor's degree in economics, political science, and history from the University of Wisconsin, Madison; a master's of public policy from the University of California, Berkeley; and a master's of health policy and management from Columbia University.