Richard Afable, M.D.
President and Chair of the Board, MindOC / BeWell Orange County
Chair of the Board of Trustees, California Association of Hospitals and Health
Former Chief Executive Officer, Concierge Key Health
Dr. Richard Afable is the retired CEO of St. Joseph Hoag Health, the largest hospital-based health system in Orange County, CA. Previous to the affiliation with St. Joseph Health, Dr. Afable was the President & CEO of Hoag Memorial Hospital Presbyterian, based in Newport Beach and Irvine CA. Dr. Afable was also the Chief Medical Officer of Catholic Health East, now Trinity Health, an east coast health system comprised of 31 hospitals and 45 long term care facilities.
Before joining Catholic Health East, Dr. Afable was the founder and President/Chief Executive Officer of Preferred Physician Partners (PPP), an Ohio-based physician practice management company that supported physician groups and provider networks. He has also served as an Associate Professor of Medicine at Wake Forest University from 1991 to 1996 and as Clinical Assistant Professor of Medicine at Northwestern University from 1983 to 1991.
Early in his career, Dr. Afable spent ten years in private practice in Chicago. Dr. Afable received his BS degree from Loyola University in Chicago and an MD from the Loyola Stritch School of Medicine. He obtained his MPH degree from the University of Illinois School of Public Health and a certificate in business administration from Villanova University. He is board certified in Internal Medicine and is a Fellow of the American College of Physicians.
---
Romilla A. Batra, MD, MBA
Clinical Professor of Medicine, Faculty Member, The Paul Merage School of Business, UC Irvine
Chief Medical Officer, SCAN Health Plan
Dr. Romilla Batra currently serves as the Chief Medical Officer of SCAN Health Plan, a senior focused MAPD health plan. In her current role, she is responsible for SCAN's programs including medical policy, community benefit and population health management. Dr. Batra helps lead initiatives at SCAN to deliver high value care based on the triple aim. She also leads physician engagement strategies with SCAN's provider partners to advance best practices related to senior care. . She is a board-certified internist and prior to joining SCAN had worked as a Medical Director at University of California Irvine (UCI) School of Medicine.
---
Christopher Bauman
Associate Professor of Organization and Management
PhD, University of Illinois at Chicago
Chris Bauman's research addresses how people make sense of and respond to their social environment, including the individuals, groups, and organizations with whom they interact. One line of his research focuses on how individuals determine issues of ethics and fairness. This work includes studies of individual decision making, group diversity, and corporate social responsibility. Another line of his research examines information processing in negotiation and its implications for tactics that can increase individual or mutual gains.
---
Sanjeev Dewan
Professor, Information Systems, The Paul Merage School of Business, UC Irvine
PhD, University of Rochester
Sanjeev Dewan is a professor of information systems at the UCI Paul Merage School of Business and is the Faculty Director of the Master of Science in Business Analytics program. Prior to joining UCI in Fall 2001, he served on the faculties of the business schools at the University of Washington, Seattle, and George Mason University. He received his PhD in Business Administration in 1991 from the Simon School at the University of Rochester, in the area of Information Systems. Previously, he received the B.Tech. degree in Mechanical Engineering from the Indian Institute of Technology, Delhi, India.
---
Thomas Eppel
Lecturer, Operations and Decision Technologies
UCI Paul Merage School of Business
Born and raised in Germany, Dr. Thomas Eppel holds a PhD in Mathematical Psychology from the University of Southern California. He taught at various universities both in the U.S. and in Europe, including Purdue University, Pepperdine, TIAS and Mannheim Business School. He currently teaches at the Paul Merage School of Business at UC Irvine. He has published numerous articles, book chapters and reports in the areas of decision and risk analysis, fields in which he has considerable consulting experience. He authored a textbook and developed instructional software in statistics. His teaching awards include the R.B. and Mary Stewart Distinguished Teaching Award at Purdue University and an award for Innovation in Teaching from UC Irvine, as well as many awards given by students. He is a sought-after speaker and shared his views on education during the inaugural TEDx conference at UCI in the spring of 2012.
---
Mireille Jacobson, PhD
Associate Professor of Gerontology, USC Leonard Davis School of Gerontology
Visiting Professor, The Paul Merage School of Business, UC Irvine, Economics/Public Policy
PhD, Harvard University
Mireille Jacobson, PhD, is an applied micro-economist with a diverse portfolio of research united by an interest in understanding how health care policies affect well-being. Much of her work focuses on the supply-side of health care markets, analyzing (i) the effects of direct supply changes (e.g., hospital closures) on access to care and (ii) the impact of reimbursement policy on treatment and outcomes, specifically in the oncology market. Other work focuses on the demand side, assessing the risk-protective value of health insurance for consumers. In addition to being an Associate Professor in the Davis School of Gerontology, she is the co-director of the program on aging at USC's Schaeffer Center for Health Economics and Policy and a research associate in the Health Care Program at the National Bureau of Economic Research.
Jacobson received her BA in economics from the University of Chicago and her PhD, also in economics, from Harvard University.
---
John Joseph
Associate Professor of Strategy
PhD, Northwestern University
John Joseph is an Associate Professor of Strategy at the University of California Irvine's Paul Merage School of Business. John received his PhD from the Kellogg School of Management at Northwestern University. He also holds an MBA from the Wharton School at the University of Pennsylvania. John has taught in the full-time, part-time and executive education programs at Kellogg, has taught in the core curriculum for Duke's full-time MBA program, and now teaches core strategy (full and part-time) and executive education programs at UC Irvine. He is a decorated instructor who has received several teaching awards.
---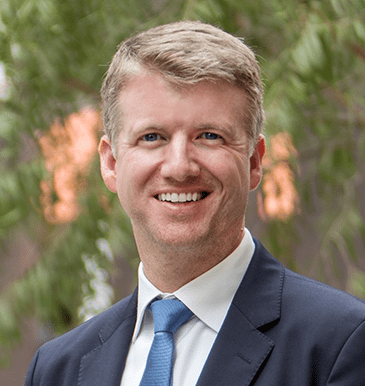 Chris Schwarz
Associate Professor of Finance
Faculty Director, Center for Investment and Wealth Management
PhD, University of Massachusetts, Amherst
Professor Schwarz has been at the Paul Merage School of Business since July 2008. Prior to arriving at UCI, he received his Ph.D. from the University of Massachusetts Amherst. During his doctoral studies, he was also a Visiting Doctoral Fellow at Yale University's International Center of Finance in 2007 and the Advisory Editor at the Review of Financial Studies. He received his B.S. from Babson College in Wellesley, MA. Prior to receiving his doctorate, Professor Schwarz worked in the IT industry writing custom applications for medium sized businesses.