Essential Business Knowledge for Emerging Leaders
The CMTP is designed to help participants expand their awareness, appreciation, and knowledge for how organizations operate. Bolster skills with essential knowledge and tools in business, leadership, operations, finance, negotiations, and more. Make a greater impact and solve organizational challenges with an enhanced understanding of business.
This prestigious certificate program, offered by UC Irvine's top-ranked Paul Merage School of Business, is specifically designed to provide critical business education for emerging leaders in all technical fields. 
WHO SHOULD ATTEND:
Designed for technical professionals
High potential individuals across functions
Program Objectives
Learn how to view business as an integrated system
Expand perspectives and think strategically
Prepare to take on more dynamic roles in your organization
Broaden business skills to complement a technical background
Develop a big picture mindset to understand how your actions impact the whole
Learn best practices from distinguished faculty, industry professionals, and peers
Program Structure
5 full days delivered over 10 weeks (every other Friday) 
2 modules per program day, delivered on campus
72 hours of learning, 40 hours of classroom instruction
World-class Merage School faculty pair with executive practitioners from global enterprises
Interactive program sessions
Program specific website resource – web-based platform to enhance learning before, during, and after the program
Program cost may be used as financial credit towards a graduate degree program*
Program Content
Innovation & Product Development
Business Strategy
Data Analytics
Change Management
Leadership & Influence
Marketing Management: An Overview
Think Like A CFO
High Quality Team Decision Making
Operations & Supply Chain Management
Critical Thinking & Decision Making
Program Faculty and Lecturers
Christopher Bauman
Associate Professor of Organization and Management, The Paul Merage School of Business, UC Irvine
PhD, University of Illinois at Chicago
---
Tonya Bradford, PhD
Assistant Professor, Consumer Rituals and Marketing
---
Karla Carichner
Consultant and Lecturer; Industrial & Manufacturing Engineering Department
---
Tony Crisp
CEO, CRISPx Agency
---
Sanjeev Dewan
Professor, Information Systems, The Paul Merage School of Business, UC Irvine
---
Thomas Eppel, PhD
Lecturer, Operations and Decisions Technologies
---
John Joseph
Associate Professor of Strategy, The Paul Merage School of Business, UC Irvine
PhD, Northwestern University
---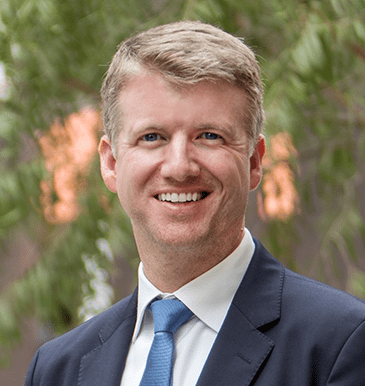 Christopher Schwarz
Associate Professor of Finance, The Paul Merage School of Business, UC Irvine
PhD, University of Massachusetts
---
Sasha Strauss
Managing Director
---
Margarethe Wiersema
Dean's Professor, Strategic Management
---
Maia Young, PhD
Associate Professor and Associate Dean of Undergraduate Programs
Students engage materials and each other through a web-based Educational Container that enhances the learning experience before, during, and after each module. Pre-readings, extended reference libraries, videos, and additional materials are available around the clock to students.  Interactions with peers, faculty, executive practitioners, and program staff are enhanced by chat, blog and posting capabilities. During the program, students maximize the value of their learning through interactive dialogue and group activities.
Pre-Work (2-4 hours)
Introductory video
Learning objectives
Pre-module assignments
Online quiz
Interactive Classroom Learning (4 hours)
Academic faculty and executive practitioners co-design an co-teach module
Recorded sessions for review
Resources to enable transfer of learning to the workplace
Post-Work
Reference Library
Topical and timely articles
Optional online chats and discussions