!- Author: Philippe Jorion -> <!- Purpose: Create home screens for Big Bets book-> <!- Date: July 1995 -> <!- To Add? LA Times Op-ed piece <!- To Add? Prologue <!- To Add? Who is to blame? <!- OC's Treasurer: Bob Citron <!- OC's Supervisors: Gaddi Vasquez <!- Merrill Lynch: Mike Stamenson <!- These fascinating personalities will be discussed in the text
Big
Bets
Gone Bad:

Derivatives and Bankruptcy in Orange County

Philippe Jorion
University of California at Irvine
Academic Press, September 1995

---
The Actors: Pictures and Sound
---
Summary
How can a municipal investment pool, which is supposed to be safe, lose billions of dollars? What are derivatives? What caused this tragedy?

In December 1994, Orange County became the largest municipality in U.S. history to become bankrupt. By investing in derivatives-the powerful leveraging tools that give their buyers an ability to manage and transfer risk-Orange County Treasurer Robert Citron lost $1.7 billion of Orange County's $7.4 billion investment portfolio.

Big Bets Gone Bad: Derivatives and Bankruptcy in Orange County is the first detailed description of the Orange County bankruptcy. Author Philippe Jorion, the only professor in Orange County who teaches derivatives, is uniquely placed to understand the technical details of the portfolio and the politics, both public and private, that led to the bankruptcy.

In addition to covering the U.S. bond market and Federal Reserve Chairman Greenspan's efforts to tighten credit, Big Bets Gone Bad describes the climate in Orange County municipal government that encouraged the decisions that led to the bankruptcy. Accessible and understandable, this book explains what everyone should know about tax monies and public investments. Because nobody likes to lose $1.7 billion.
---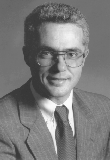 Author's Biography:
Philippe Jorion, Professor and Corporate Partners Research Scholar at the University of California at Irvine, teaches courses in Futures and Options, International Financial Management, and International Portfolio Management. He holds an MBA and a Ph.D. in International Finance from the University of Chicago and has taught at Columbia University, the University of Chicago, Northwestern University, INSEAD, and the University of British Columbia. He has authored more than fifty publications on topics such as global portfolio investments and derivative markets.
---
Table of Contents
Prologue
1. Introduction
2. Robert Citron and His World
3. Bond Basics
4. "Repos"
5. Damned Derivatives?
6. Structured Notes
7. Rocket Scientists
8. The Need for Capital
9. Going Bankrupt
10. Citron's Strategy (The Repo Man)
11. Suing Wall Street
12. The Bondholders
13. Placing Blame
14. Fallout in the County
15. Lessons in Risk
16. Risk and Derivatives
17. Do We Need Regulation?
18. Conclusions
Epilogue
References
Glossary

---
Ordering Information
Paperback, 180 pages, ISBN: 0-12-390360-2, $19.95 (tentative)

Publisher: Academic Press
6277 Sea Harbor Drive, Orlando, FL 32821-9816

To order: (800) 321-5068
Fax: (800) 336-7377
e-mail: ap@acad.com

Large quantity discounts are available. For bulk orders, contact Rene Fennern at (619) 699-6477
e-mail: rfennern@acad.com
---
GSM - UC Irvine
The Graduate School of Management at UC-Irvine is the premier research institution in Orange County. It also offers a broad range of MBA programs, including a full-time program and two Executive programs tailored to working professionals.
Philippe Jorion