!- Author: Philippe Jorion -> <!- Purpose: Create home screens for VAR book-> <!- Date: Oct 2000 ->
Value
at
Risk:

The New Benchmark for Managing Financial Risk

Philippe Jorion
University of California at Irvine
<! Irwin Professional, July 1996 > McGraw-Hill, August 2000












---
<!hr noshade size=1>
Summary
Even as risk management assumes an increasingly central role in financial institutions, the actual understanding of financial risk continues to be problematic. Financial disasters still occur--witness Asia's 1997 market turmoil, Russia's 1998 default, and the near-collapse of Long Term Capital Management--as institutions either fail to see or, in some cases, completely ignore easily recognizable hallmarks of impending financial disaster. For financial risk managers attempting to navigate this tumultuous, rapidly changing environment, the updated, expanded, and substantially revised second edition of Value at Risk, will clarify the latest advances in risk management.

The book's extensive restructuring, and broader scope, is reflected in its new subtitle. Whereas the first edition was described as "the new benchmark for controlling market risk," Value at Risk, second edition is now identified as "the new benchmark for managing financial risk." With more than 200 pages of new material, the updated edition of this international bestseller (translated into Chinese, Hungarian, Japanese, Korean, Polish, Portuguese, and Spanish) provides financial professionals with the latest information they need to understand and implement value at risk--and manage newer dimensions of financial risk.

Initially confined to measuring market risk, VAR is now being used to actively control financial risk well beyond derivatives, including liquidity risk, credit risk, and operational risk. Professionals can depend on this substantially new edition of Value at Risk for comprehensive, authoritative counsel and assistance in:

- Measuring aggregate risk, and communicating a corporation's financial risks to both senior management and shareholders

- Setting position limits, and creating a common denominator with which to compare risky activities in diverse markets

- Allocating capital within an institutionóby adjusting returns for risk and implementing risk-adjusted performance measures (RAPM)

What is exactly Value at Risk?
---
Pre-publications reviews
"Professor Jorion has succeeded in producing a great second edition. The book excels in explaining a complex subject with amazing clarity and depth. I recommend it highly to the novice as well as the practitioner and regulator of financial risk management. The theory is presented in plain language and brilliantly interspersed with examples of how the craft evolved--as well as accidents and what can be learned from them. A 'must read.''"
Till Guldimann, Senior Vice President, SunGard Trading and Risk Systems

"Philippe Jorion's book provides an excellent coverage of all aspects of value at risk."
John C. Hull, Professor of Finance, University of Toronto
---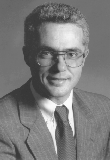 Author's Biography:
Philippe Jorion is Professor of Finance at the University of California at Irvine. Editor-in-chief of Journal of Risk and author of more than 50 professional articles on risk management and international finance, he also wrote "Big Bets Gone Bad: Derivatives and Bankruptcy in Orange County" and co-wrote "Financial Risk Management". Dr. Jorion is a frequent speaker at academic and professional conferences, and has also served as a consultant to various institutions.



---
Table of Contents
Part I. MOTIVATION
1. The Need for Risk Management
2. Lessons from Financial Disasters
3. Banking Regulatory Initiatives for VAR
Part II. BUILDING BLOCKS
4. Sources of Financial Risk
5. Measuring Value-At-Risk
6. Backtesting VAR Models
8. Portfolio Risk: Analytical Methods
9. Forecasting Risks and Correlations
Part III. VALUE-AT-RISK SYSTEMS
9. VAR Methods
10. Stress Testing
11. Implementing Delta-Normal VAR
12. Simulation Methods
13. Credit Risk
14. Liquidity Risk
Part IV. APPLICATIONS OF RISK MANAGEMENT SYSTEMS
15. Using VAR to Measure and Control Risk
16. Using VAR for Active Risk Management
17. VAR in Investment Management
18. The Technology of Risk
19. Operational Risk Management
20. Integrated Risk Management
Part V. THE RISK-MANAGEMENT PROFESSION
21. Risk Management: Guidelines and Pitfalls
22. Conclusions
More detailed information on book:

Purpose of the Book, Target Audience, Structure of the Book






---
Ordering Information
Hardcover, 544 pages, ISBN: 0-07-135502-2
The McGraw-Hill Companies
Order Services Dept., P.O. Box 545, Blacklick, OH 43004-0545
Call: 1-800-2MCGRAW - Fax: 1-614-755-5645 - Email: customer.service@mcgraw-hill.com

Order online at: www.books.mcgraw-hill.com

---
GSM - UC Irvine
The Graduate School of Management at UC-Irvine is the premier research institution in Orange County. It also offers a broad range of MBA programs, including a full-time program and three Executive programs tailored to working professionals.
Philippe Jorion